Home
Karl Lundeberg has recently written and recorded over sixty new rock/pop songs which stylistically encompass an unusual mix of the Beatles, the art rock of Pink Floyd and Peter Gabriel -- with an occasional touch of bossa nova for spice.
KARL LUNDEBERG ROCK :


What Do We Tell Our Children


A Bossa Nova With Your Name


Un Gitane


Tell Me Something Sweet
The work caught the attention of the music industry, and an interesting connection was made.
In 2005 he teamed up with legendary lyricist/songwriter Gerry Goffin, and in the short span of two years they wrote and recorded nearly forty original songs. This explosion of creative effort came at the very end of Gerry Goffin's fifty-year Hall of Fame career, just prior to his retirement in 2008.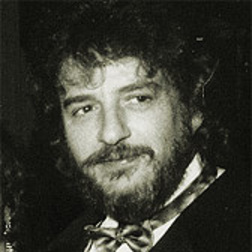 Gerry Goffin


The body of work serves not only as an important historical marker in popular music, but also as an exciting collaboration between writers from two different generations, both of whom have a passion for the musical styles of the late sixties and early seventies. It's a style of music which continues to serve as a touchstone for present-day rock and pop musicians and a form which Goffin & Lundeberg have clearly advanced.

GOFFIN / LUNDEBERG :


Yesterday Again 2


This Heart of Mine


Queen of My Heart


Not So Long Ago